Moore's Plaster Moulding undertake all types of interior and exterior moulding work finished to the highest standards of quality.
Our interior plaster mouldings are all handmade in our purpose-built workshop, bespoke from high-quality casting plaster. We can create standard or custom-made mouldings for cornices & coving centrepieces and ceiling roses, wall & ceiling panels, and specialist items such as corbels, niches & arches.
Our exterior concrete mouldings for door and window surrounds are hand-crafted using steel-reinforced concrete, which is further strengthened with chopped glass fibres. Our concrete mouldings are carefully and securely fitted to the building and can withstand the most extreme of Irish weather, including driving rain and frost.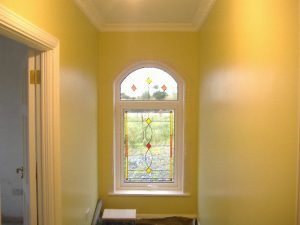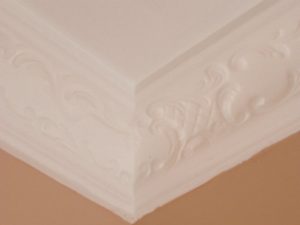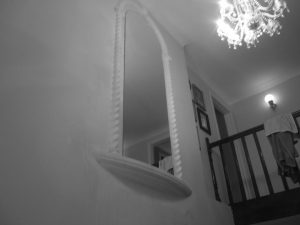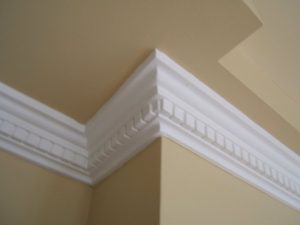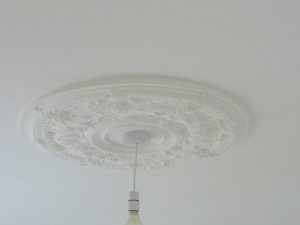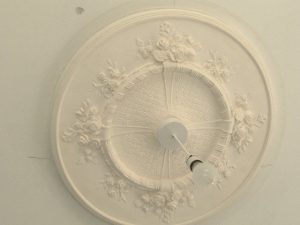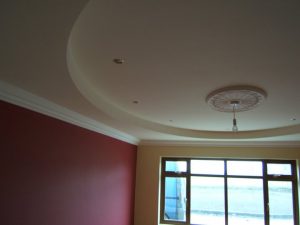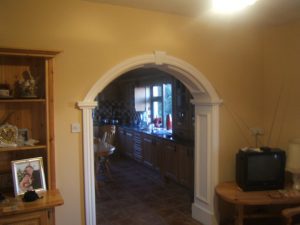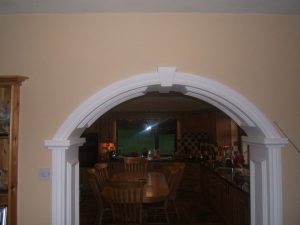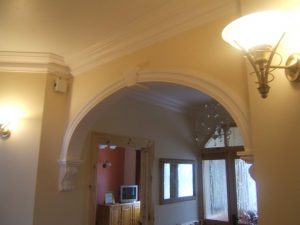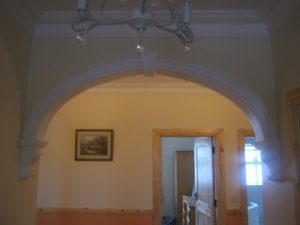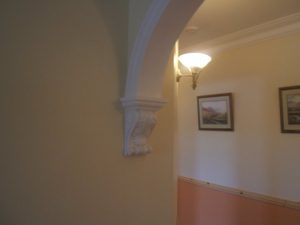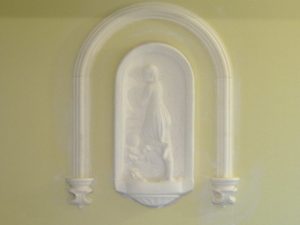 Moore's Plaster Moulding offer a repair service to make good existing cornices and plaster mouldings that may have become worn through wear and tear or accidentally damaged. We can seamlessly repair all types of mouldings with no visible joints, and custom make replacement bespoke mouldings to perfectly match your existing decor.
We can also provide a bespoke handmade restoration service for period and heritage homes, listed and historic buildings to refurbish them to their original condition. Moore's Plaster Mouldings can recreate and refit any previous mouldings that may have become damaged by damp, structural movement or broken during renovation using traditional tools and materials.
Manufacture & Installation
Our plaster mouldings are hand-made in-house at our purpose-built workshop in Knockmore, County Mayo, using fine Siniat (formerly LaFarge) casting plaster, and can be made to both standard or custom lengths and sizes.
Plaster mouldings are crafted using fibreglass forms and wooden profile tools, and are installed using scrim and laths (thin wooden battens) with traditional hand tools like; hawk & trowel, squares, bowls and brushes.
Cornice mouldings are strengthened using a Continuous Filament Matt (CFM) and each casting is dried quickly and evenly using warm air up to 50°C. Because our mouldings are transported and installed dry, the brilliant white plaster surfaces do not require any additional specialist sealers – making them more cost effective – and can be painted onto directly the day after fitting.
Each of Moore's Plaster Moulding installation is a punctual and reliable service, with work undertaken in a neat environment. We take great care and use plastic sheeting to protect your home and furnishings from unnecessary damage during the installation process.